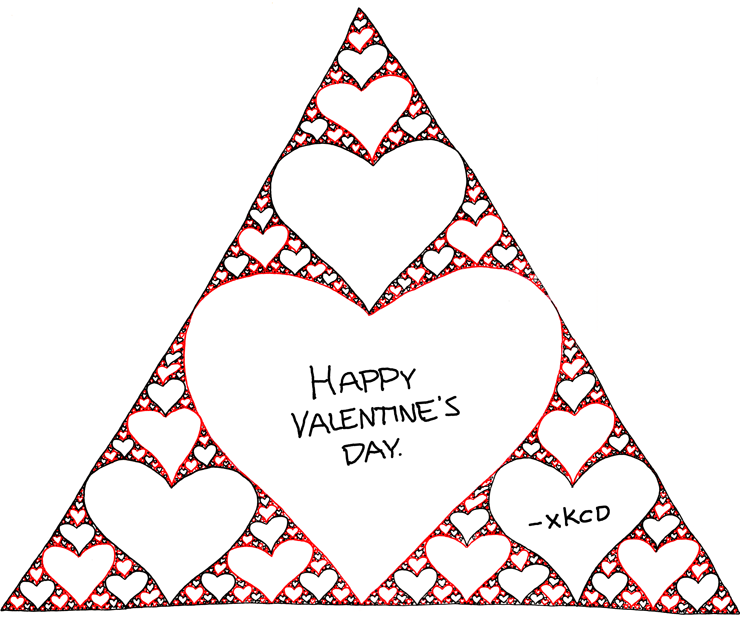 In my house, every night, both kids are in bed
by 8 o'clock. My wife and I follow together, rarely any later than 9:15. (Adventure? Excitement? A parent craves not these things.) That interstitial between bedtimes, an hour, an hour plus, is Quiet Time. We lounge on the couch and maybe eat a Berger cookie, watch The Bachelor (split into two nights because it's over an hour long.) We don't do anything. This is the one waking hour of real rest per day, with no job to do or kid to please. It is a Magic Hour, and I guard mine jealously.
Last night, I listlessly watched a hockey game involving two teams I don't care about during Magic Hour. Alone. Where was my wife? I found her cutting out dozens of construction paper hearts. Tying ribbons. Hanging the hearts around the house. For our three year old, so he would get out of bed the next morning and have a surprise hanging, waiting, even on a holiday that barely counts as one.
It may not seem like much of a sacrifice, giving up that one hour. I must assure you it is, and her actions were altruistic in the purest sense of the word. If those hearts hadn't been hung, there would have been no harm. Today would have been like any other. But with them, with that effort given, with that sacrifice made, our son had a Morning He Would Remember.
To an outside observer, our family is basic, nothing special. (I'm certainly no catch.) Our household bears no distinguishing markings, is undifferentiated from legions like it across vast swaths of suburbia. It's almost impossible to quantify what might make a wife special, or a mother good, or a family strong. But inside our house, I know what it takes. I know I have something unique, and precious, and mine. I saw it hanging, waiting for me this morning.